Recent Randstadt research has identified training as an essential aspect of employee development. This is the opinion of 53% of respondents, 15% more than in the previous year, in all age groups, from baby boomers to generation Z. The Ailleron Academy, our cyclical development initiative, which we have been continuing for many years, fits in with these activities. We still remember our enthusiasm for the first edition of 2019 and proudly create the subsequent ones.
What is the Ailleron Academy?
The Ailleron Academy is one of our flagship development programs. It is a series of training and workshops with external specialists, the subject of which is adapted to the current business needs and market trends. We address this year's edition to leaders and managers. Our goal is to develop vital soft skills that will allow both to build good cooperation in a dispersed team, care for relationships and achieve business goals.
Which competences we develop?
Considering the primary development needs, we have set 4 main training directions this year. First, we started with a panel on communication and relations, where topics related to effectiveness in communication, difficult conversations and assertiveness were discussed. Another issue carried on is self-motivation and empowerment, which is all aspects of internal and external motivation, as well as tools to strengthen motivation in teams. Moreover, we know that the results and figures that prove effectiveness are essential. That is why our program also included business efficiency, i.e., learning the OKR method, KPI measures, delegating and monitoring tasks.
In this year's edition of the Ailleron Academy, we also focus on emotions and talk about burnout, which can be dangerous in the current professional reality. This panel will teach us how to prevent and recognize burnout and support employees in difficult professional moments.
What do we do to make it enjoyable? 
We emphasize making the form of training and workshops friendly and engaging. In addition to training, participants receive a podcast exploring the topics covered and a toolmaker, i.e., a one-page list of tools from a given area and business situations in which it is worth using them. It is a beneficial tool for organizing knowledge. Furthermore, participants receive a post-work at individual online sessions to be performed, motivating employees and consolidating the acquired know-how.
Participation in the training is only the first step. The next, perhaps even more difficult, stage is to use this knowledge in your daily tasks. Therefore, after the training sessions, we introduced additional facilitation sessions, during which participants exchange their experiences and suggestions on using new tools in practice with the trainer. As a result, our managers and leaders inspire and motivate each other to implement improvements and meet new challenges.
Previous editions of the program as expected to be
We have been continuing the Ailleron Academy for several years, always listening to the needs of our specialists and adjusting training panels to their expectations.
In previous editions, we created two paths. The Tech path typically covered technical topics addressed mainly to programmers, such as agile methodologies, .NET and JAVA optimization, code review, automated tests and many others. The second path was the Ailleron Human Skills Academy, which focused on soft skills. We discussed there communication topics related to assertiveness, team management, delegating responsibilities and feedback.
Does it work? Each year, several dozen #AilleronExperts take part in the Academy, confirming our belief that this project is worth developing.
Why is Ailleron Academy so special?
One of our company values is CHAMPIONSHIP. We invest in new technologies and skills, but most of all in people who are behind the company's success and development. Thanks to this, we provide clients with products and services of the highest quality and create a stimulating environment for #AilleronExperts. As you can see, training and development are the main pillars on which we base the company's success.
We believe and fully agree with the wording "Knowledge is power". Training or workshops are an excellent opportunity to improve competencies and expand skills. A strategic approach to investing in employee development helps us, in turn, to achieve our business goals. Leaders and managers develop their skills, thus improving the work in their teams. Together, we create a creative and pleasant work environment for everyone at Ailleron.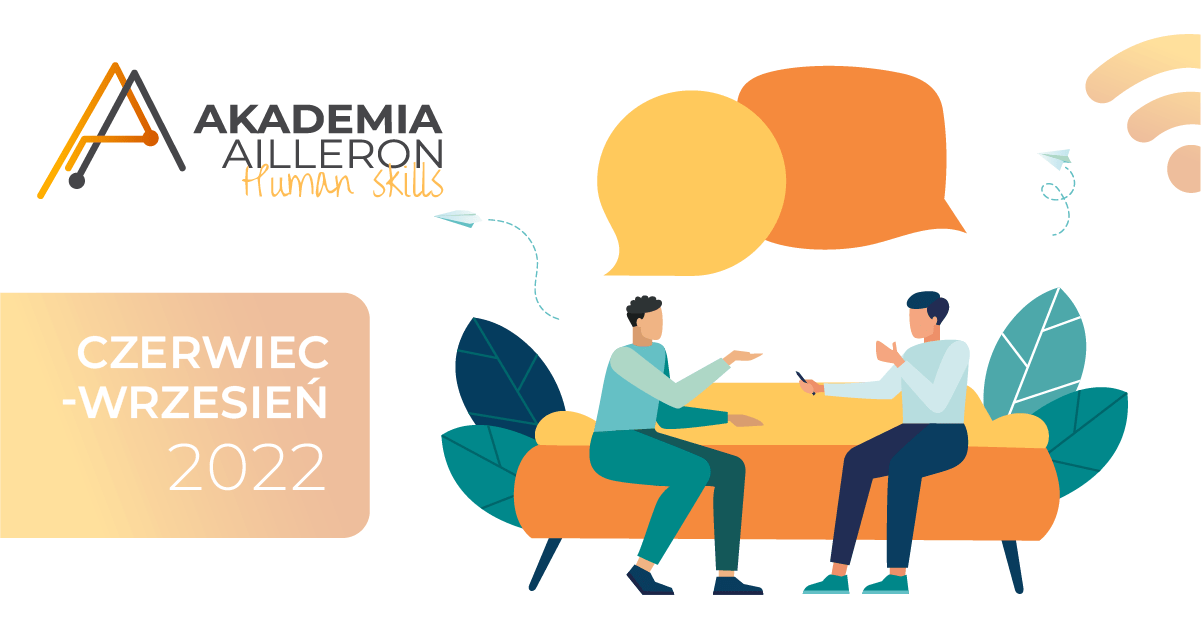 ---
Sources:
Employer brand research 2021, Randstadt, Link